One of CMJ's stand-out band's this year was Alcoholic Faith Mission from Copenhagen. Everyone from The New York Times to Esquire Magazine caught these guys as they swooped into town fresh from playing Iceland Airwaves in Reykjavik.
While in New York, the band filmed a live music video for their song 'Sobriety Up And Left' at the restaurant Casa Mezcal on the Lower East Side. What an absolutely genius idea with beautiful results; showcasing the band's powerful live performance. Their album, Let This be the Night We Care, on which the song is featured, is out now.
Check out the video after the jump…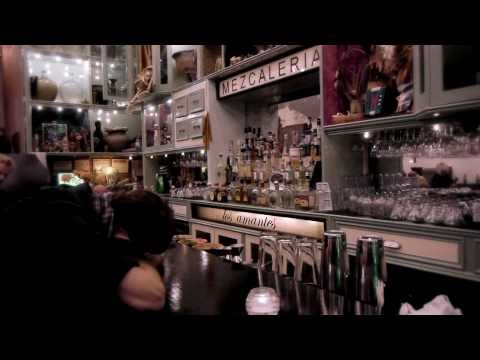 Make sure and check out the band's site where they keep a very adorable blog: "Both Thorben and Gustav got very inspired by the Icelandic sense of style and bought vests and bowties at the local menswear store – Gustav even purchased a cane!" See? Adorable.